One of Utah's Most Beautiful Runs!
The Parowan City Half Marathon – Yankee Meadow Run
The race starts on the south side of the beautiful Yankee Meadow Reservoir in the Yankee Meadow Reservoir Recreation Area. The race will always be held on the first Saturday in August. The reservoir parking lot is the staging area and once underway, the race continues down "First Left Hand" road for approximately 7.5 miles to Scenic Byway 143 (the road to Brian Head). The race continues north for the next 3 miles along 143 in to Parowan. Once in Parowan, the race winds around a few local roads before ending up at the Iron County Fair Building.
The distance and time of this Half Marathon is a perfect high altitude trainer for those preparing for full marathons held a few months later including the Top of Utah and St. George Marathons. This is a very fast downhill course dropping approximately 2300 feet in altitude.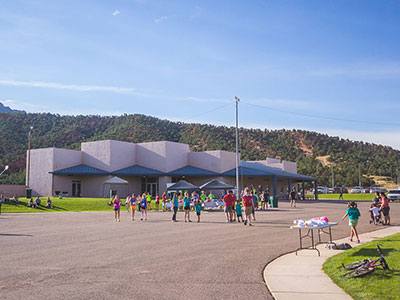 RACE AMENITIES
Fully staffed aid stations including water, sports drinks, energy bars and fruit will be located at mile 3, 6, 9, 11 and 12. Portable restrooms will also be located at these same stations as well as at the starting line at Yankee Meadow Reservoir. This event also offers automatic race timing, food and drink. Your registration also includes an event dry fit running shirt.
RACE WEATHER
The weather is mild this time of year with starting line temperatures averaging in the low 50's and midday highs in Parowan in the upper 70's. There is a small chance of rain this time of year, especially around the starting line in the mountains of Southern Utah.
TRANSPORTATION
Shuttles will take participants to the start, the last shuttle will load at the Iron County Fairgrounds between 5:30 and 6:00 am. No private vehicles will be allowed to travel to the race starting location.